Dear Collegues
We would like to invite you to the 64th Annual Meeting of the Paediatric Pathology Society, which is being held in Paris, France from the 13th to the 15th September 2018.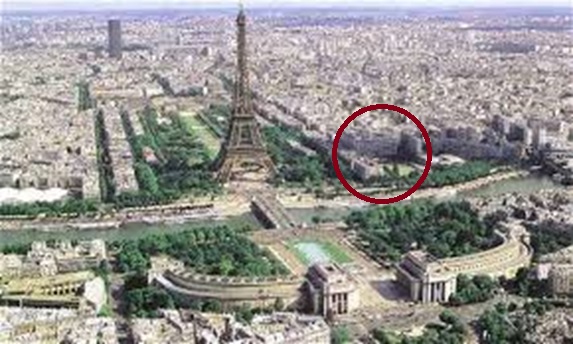 The meeting will be held at the Union Internationale des chemins de fer UIC, Near Eiffel tower and the river.
Address: 16 rue Jean Rey, 75 015 Paris
How to get there...
Metro: Line 6, Bir Hakeim
RER: Line C, Champ de Mars
Bus: 42, 69, 82, 87
Taxi: One taxi station next door
Paris Airports shuttle « Le Bus Direct » Station "Tour Eiffel" (18-20 rue Jean Rey): http://www.lebusdirect.com
---
Registration for this years meeting in Paris is NOW CLOSED
---

Friday Tour - Notre Dame and Sainte Chapelle
As historical as it is marvelous, walk in the footsteps of 2,000 years of history as you explore the heart of Paris (and the location on which this great city was founded), Île de la Cité. An island sitting in the middle of the Seine River, this place was the home of kings and the site of world-changing political uprisings. Better yet, hear about the gruesome histories, revolutionary rivalries and romantic interludes that happened in this very location as your expert City Wonders guide captivates you with commentary as colorful as the stained glass.
Join your guide for a visit to the visually stunning Notre Dame Cathedral with its flying buttresses and Gothic architecture. See for yourself why Victor Hugo chose this monument as the setting for his widely-acclaimed novel, The Hunchback of Notre Dame.
Your guide will unfold the histories and mysteries forever captured within these walls, from the days of antiquity to the present. Once you've explored the interior of this impressive edifice, the tour will continue to the nearby Sainte-Chapelle where you'll be whisked past the crowds with Skip the Line Access and straight into this hidden wonder of Paris.
Another Gothic masterpiece, this former chapel of King Louis IX, also known as Saint Louis, was built in 1248. It is home to over 6,500 square feet of 13th century stained glass, two-thirds of which are recently-restored originals. Dazzling in color, this is a sparkling Parisian gem not to be missed.
Because of its popularity, this admired monument can have lines stretching upwards of hours. But not when you book with us. Get the most out of your visit to the area, and save precious vacation time with this tour of both Notre Dame and the Sainte-Chapelle.
Saturday Tour - Pere Lachaise
A private bus trip across Paris and a French lunch.
Then your private guide will lead you through this world-famous cemetery - occupied by some of the world's greatest artists, such as Jim Morrison, Oscar Wilde, Chopin,Modigliani,Gertrude Stein and Edith Piaf. Their fascinating stories will give new life to these colorful characters.
The largest park in Paris over 100 Acres and 70, 000 graves
---